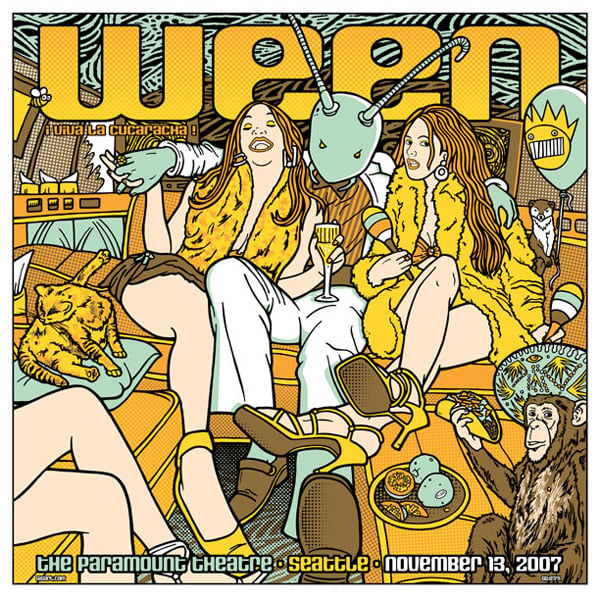 Ween Seattle 2007 Poster
$

150.00
---
---
Very limited amount available at this price today only.
Size: 22.5 inch x 22.5 inch
6 color silk screen
Signed Artist Print by Gregg Gordon
**ONLY ONE SEATTLE 2007 PRINT PER PERSON**
..........
We are only releasing a few of these today.
This has been unavailable for some time, but there are just a few copies we are making available today. Get it while you can.
This poster was created for the band Ween.
The show was Nov. 13, 2007 at the Paramount Theatre in Seattle, WA.
Whether you are a fan of the band, or just a fan of the artwork, this is a nice print to add to your wall. This poster has tons of hidden references to the many Ween songs. Try and find them all.